7664317 Guascor Ignition System
This custom made ignition system based on a traditional Altronic CPU-95 ignition system part number 791 950-16; however there was a special board installed for Guascor into this unit. The logic board part number is 772 118-1. This board has to be inserted into a standard Altronic CPU-95 to get a Guascor 76.63.317 compatible module.
76.64.317 CPU-95 ignition system uses Modbus RTU communication protocol and 4-20 mA input signal and connected to Motortech DetCon20.
Guascor Ignition System 7664317 - CPU-95 custom version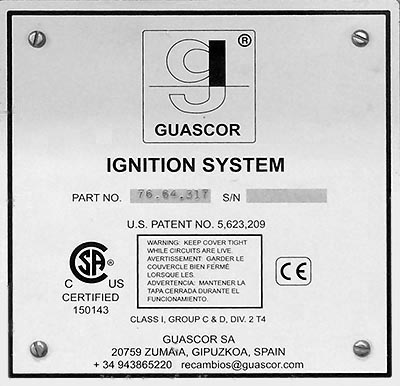 Difference between logic boards in 7664317 - 7664312

| | |
| --- | --- |
| Altronic CPU-95 Guascor 7664317 with 4-20mA control for Motortech DetCon20 | Altronic CPU-95 Guascor 7664312. There is no custom feature. Standard module |
We would be glad to assist you in reparing or changing your Guascor ignition system on a cost effective way.
Verified 2017 August