Dresser-Rand Guascor® FG Engine Series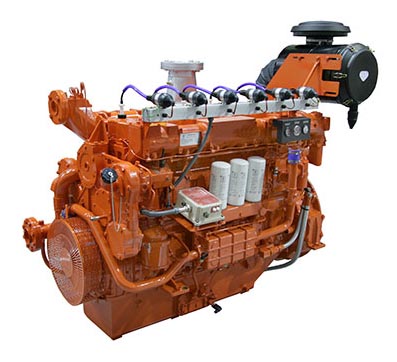 The Dresser-Rand Guascor® naturally aspirated, FG engine series ranges from 150 to 238 kWb (201 to 319 hp). These gas engines have been designed to operate with lower quality gases, especially in oil and gas applications.
This engine series is commonly used with flare gas to provide electricity to oil and gas auxiliary equipment. It can also be used with biogas in small Waste Water Treatment Plants (WWTP) due to its efficiency in cogeneration and complete heat recovery from the engine cooled by only one circuit at 194°F (90°C).
Output range from 150 to 238 kWb (1500 – 1800 rpm)
Powered by natural gas, biogas, landfill gas, sewage gas, and flare gas
Supplied as a stand-alone engine, genset, or in a fully assembled containerized unit (noise insulated if required)
Can be used for applications without emissions restrictions
Features include:
Inspection doors for easy access for maintenance, operations, etc.
Suspended crankshaft
Diagonally split connecting rods
Bimetallic bearings for connecting rods and crankshaft
Aluminum alloy pistons with three rings and reduced lube oil consumption
Cast individual cylinder heads with four valves
Electric or pneumatic starter
All services driven by gears
Easy operation and service
With catalyst for emissions regulation